Assistent nurse looking for an adventure?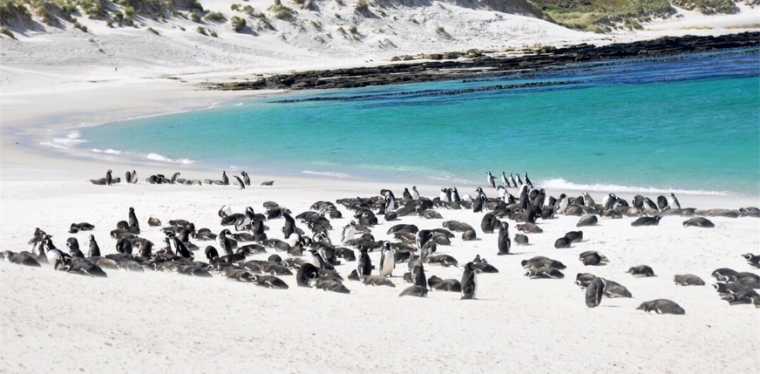 This is your once in a lifetime upportunity!
We are looking for assistant nurse/care workers who are ready for an adventure.
Start date: ASAP
You will be working in a team based around a young patient with learning and social disabilities. Task will include but not be excluded to help with any day-to-day care, activities and socialization.
The unspoiled environment of the Falkland Islands is a must-visit for anyone with a yearning to discover an off-the-beaten-track pristine destination. The archipelago is teeming with wonders of nature and wildlife, an unpolluted environment with fantastically clear blue skies, seamless horizons, vast open spaces and stunning white sand beaches. Get a visual sneak peak of the beautiful islands right here: https://www.youtube.com/watch?v=EqnxTYkomTM&t=1s
King Edward VII Memorial Hospital (known locally as 'KEMH') is the base for most of the Islands' medical, dental, and in-patient services. It has 29 beds, including 18 acute beds, a maternity bed, isolation unit, intensive care unit and seven long-stay beds for older people.
There are modern facilities for outpatients and community health care, a day center, two dental surgeries, and a single theatre with anesthetic room. KEMH is the only hospital on the Falkland Islands, based at St Mary's Walk in Stanley providing secondary care for the whole Islands.
General qualification:
Authorized nurse in your home country
2 years of prior experience within health care
Experience as a personal assistant with young adults and/or patients with learning disabilities is desirable
Can accept minimum 6 months (or longer) coherent work
Comfortable with English (written and spoken) as main form of communication
Can travel and work without family obligations
Work well in groups but also individually
That you are interested in taking an active part in the development of the department – for instance through experiences or interest for quality development.
That you contribute equally to the teaching of students and supervision of other groups of professions as your colleagues
What vi offer
Dedicare covers your housing and travel expenses
Fair wages
Stabel work schedule
Help with visa/documentation
Training
Uniq nature, history and wild life
The adventure of a lifetime!
Contact us today if you are interested!
Dedicare International is a cross border staffing concept recruiting Scandinavian healthcare staff on long term staffing solutions to English speaking countries.
Today Dedicare in general is the largest provider of doctors, nurses, social workers, care workers (and more) in the Nordic region. We aim to deliver high quality and service to our customers and at the same time give our healthcare staff the security they need when working international – and of course an adventure.